Tony Pacini Trio at Benson Hotel
When
Sat, October 13, 2018
8:30 pm
Musicians
About
The caliber of musicianship and mastery of jazz form are apparent to the listener. The players demonstrate strong personal styles crafted through years of study, stage and studio performance and respect for the jazz tradition.
Ed Bennett uploaded this event on May 10, 2018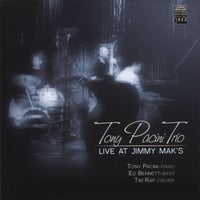 Tony Pacini
Tony Pacini Trio: Live At Jimmy...